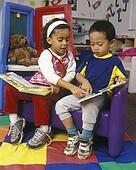 GOOD DAY EVERYBODY!!!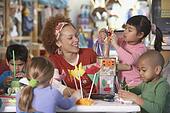 Here's my latest project... I'm going to start giving TUITION (ENGLISH ONLY). I've not distributed the flyer yet, thought of asking for your opinion if I should add any more information on the flyer... It's not going to be the typical local English tuition class...It's designed especially for my sons and children in my neighborhood. I'll implement FUN LEARNING and we'll start off with vocabulary enrichment. The children won't even realize that they are actually learning because, all they do is play and work on their 'Language Projects'...
The complete course is going to take 9 months, beginning in mid November 2011 (Insya Allah). Why 9 months??? BECAUSE Malaysia is an 'exam-oriented' country and most of the major exams are held in September. Therefore, if I start by mid-November, the children will have 9 months of rapid English Learning activities before September 2012 and sitting for the exam will be just as easy as one-two-three. Most of the children are having problem especially in 'speaking' and 'writing' in English. This is the result of 'lack vocabulary' - and I'd like to help them...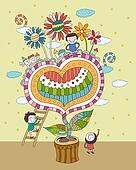 Other than that, English is very important all across the world. I'm qualified to teach the language, many neighbors called me and asked if I can teach their children since the past 4 years or so. Since then, I took quite a while to do some research and work to design a program to suit those children (including mine). Alhamdulillah, I finally have the courage and confidence to start the class. To begin with, I'll have to tune myself down and adopt 'language teaching for children' because I'm so used to teaching 'young adults' at the college. On the monetary note, it's not that lucrative but I'm sure this program will help the children a lot and that is enough to give me self satisfaction :)
Here's the advert...It's in Bahasa Malaysia (Malay Language), please give me some comments, thank you:
ADAKAH ANDA SEDANG MENCARI TEMPAT TUISYEN BAHASA INGGERIS YANG BERDEKATAN RUMAH ANDA DAN SESUAI UNTUK ANAK ANDA? HUBUNGI SAYA JIKA ANDA BERMINAT DENGAN KAEDAH BERIKUT:
Belajar sambil bermain / Fun Learning

Kombinasi Skill Bertutur, Menulis, Membaca dan Mendengar

Memperkayakan jumlah perkataan / Vocabulary Enrichment

Keutamaan kepada Kemahiran Bertutur / Speaking Skill

Keutamaan kepada Kemahiran Menulis / Writing Skill

Mempertingkatkan keyakinan untuk 'Pengucapan Awam' / Public Speaking SKill

Pembelajaran berdasarkan projek / Project-base Learning

Kandungan pelajaran turut disesuaikan juga dengan kandungan pelajaran di sekolah tempatan.

Panduan menyelesaikan 'kerja sekolah' Bahasa Inggeris.

HANYA 10 ORANG PELAJAR SAHAJA AKAN DITERIMA BAGI SETIAP KUMPULAN UMUR SUPAYA TUMPUAN SEPENUHNYA DAPAT DIBERIKAN.

BAKAL CALON P.M.R. DAN S.P.M. JUGA DITERIMA

KELAS Malaysian Universiti English Test (MUET) juga ada.




PROGRAM 9 BULAN YANG UNIK BAGI ANAK-ANAK ANDA
KEUTAMAAN DIBERIKAN KEPADA PELAJAR TAHUN 1, 5 DAN 6 (2012).
KEKERAPAN : 3 KALI SEMINGGU
TEMPOH : 1 JAM SETIAP SESSI
HARI : (AKAN DIBERITAHU KEMUDIAN)
TARIKH MULA : 15hb NOVEMBER 2011
TEMPAT : TADIKA AMAN SURIA
UNTUK PENDAFTARAN & KETERANGAN LANJUT, SILA HUBUNGI:
ROSZALINA ABDUL RAHIM
(lebih dikenali sebagai Nai)
di talian 019-4802400
In the meantime, I just pray that this program will be successful ... Amin...
Communication requires a sophisticated degree of empathy. In order to communicate effectively you need to be able to understand the other person's affective and cognitive states - H. Douglas Brown